Marine expert opinion needed in wrongful death claim
By Paul Russell, AdvocateDaily.com Contributor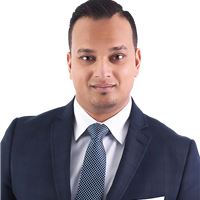 A fatal boat crash on an Ontario lake this summer will require expert evidence from a marine accident reconstructionist, and investigators may be able to obtain important data from the watercraft involved in the accident, says Toronto personal injury lawyer Rohan Haté.
A wrongful death lawsuit has been filed against celebrity businessman Kevin O'Leary and his wife Linda O'Leary, who was driving their vessel.
In an untested and unproven statement of claim, relatives of a Susanne Brito — one of two people who died in the collision — seek $2 million in damages from the O'Learys as well as from the driver and owner of the second boat.
The crash occurred on Lake Joseph in Seguin, Ont., late one night in August when the O'Learys' boat, with Brito aboard, collided with one driven by Richard Ruh, 57, of Orchard Park, N.Y.
A Florida accountant, Gary Poltash, 64, who was on Ruh's boat, died at the scene. Brito, 48, a woman from Uxbridge, Ont., was critically injured and died in hospital.
"Suddenly and without warning, the O'Leary power boat violently struck the Ruh power boat, causing Susanne Brito to suffer serious personal injuries, resulting in her death," the claim states.
In an interview with AdvocateDaily.com, Haté said liability is going to be an issue in this case.
"In terms of evidence in this regard, because this accident occurred on water, it's more challenging to reconstruct the accident. There are no skid marks, for example, that investigators can rely upon, or debris that may be scattered. Any debris from the boats would have likely sunk or drifted," says Haté, a partner with McPhadden Samac Tuovi Haté LLP.
Article Coutesy:- https://www.advocatedaily.com/rohan-hate-marine-expert-opinion-needed-in-wrongful-death-claim.html
---